From Our Customers
"Thanks so much for shipping my Gift Essentials small hummingbird blue steeple frame window panel so quickly. I received it this morning!!! It looks beautiful in the window of one of my bathrooms -- I also have hummingbird sheer drapes and shower curtain in there.

Have a wonderful Christmas season."

Leann
Culver City, CA
###
In December we received an email from Aja M:
"About 15 years ago I purchased a Spike metal dog and gave it to my grandmother. She passed away about 8 years ago, and I kept him on my mantle.

On November 8th, we lost our home in the Paradise campfire. Today, I was able to see my property for the first time, and the only salvageable piece of property was my spike dog. Thank you for this beautiful gift."
We expressed our sympathy and offered to send her a replacement. Her reply:

"How incredibly kind of you! We would love a new spike to sit next to our old one. Thank you so much for your generosity. Feel free to share the photo on your social media of how sturdy and withstanding your product is!!"

Here it is, below, along with the fire-damaged one!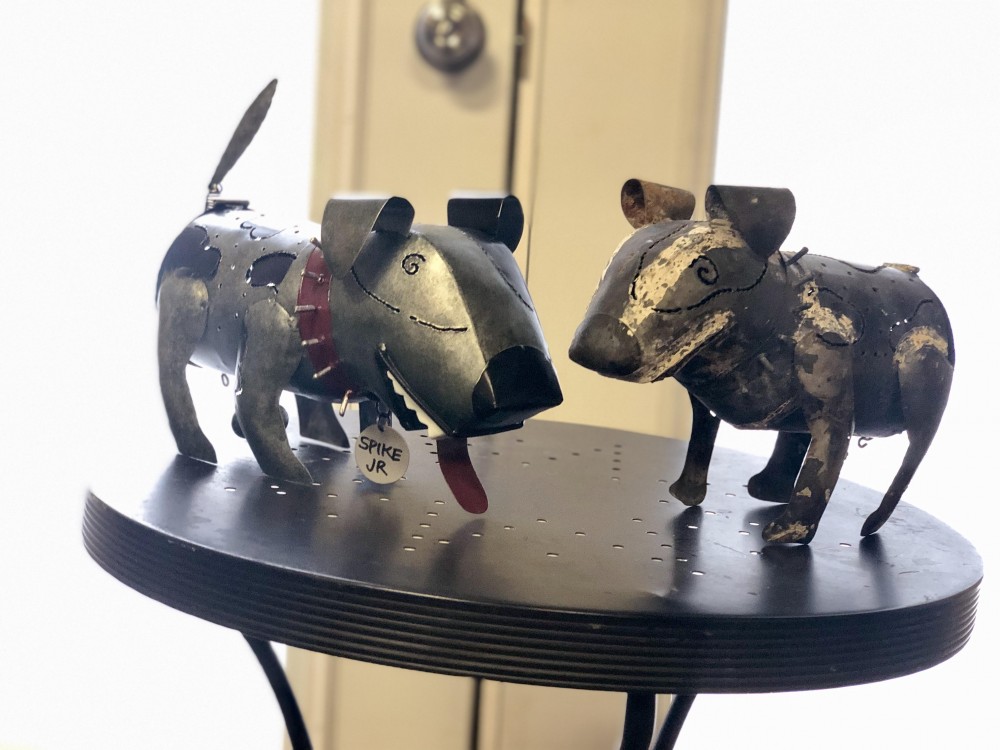 Aja Mulford